Material
Cyanamide Derivatives
Product Summary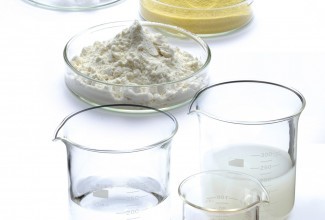 It increases it in 1989 after the start of the discussion of the manufacturing method in 1970, and really it manufactures and it sells it. I will do a safe, based on handling technology of the unstable cyanamide that has been shortly cultivated for 40 years certain operation, and promise a steady product supply.
Applications
Epoxy resin curing agent, Starch paste additive, Synthetic detergent stabilizer, Dyestuff, etc.
Features
In response to your requests, other derivatives and highly pure products (for electronic component applications) can also be offered.
Tel

03-5462-8201
Fax

03-5462-8274
Reception time Reception time 9:00〜12:00/13:00〜17:30
(Except Saturday, Sunday and holidays)
Please feel free to cantact us about our products and service through the contact form or phone/FAX.