We shall strive for the realization to become
"A corporate Group of Outstanding Value".
Nippon Carbide Industries (NCI) was founded in 1935 in Toyama. At that time, the acetylene induction business using carbide as a raw material was a promising new chemical industry. During its over 80 year history, NCI has reconstructed its operations several times, so that currently its core technologies deal with resin polymerizing, films/sheetings, and sintering, based on which a wide variety of goods and services are provided.
This is the result of continued efforts, never forgetting our management ideal, creating new value with our technological capability, we help make society more prosperous, supported by our stakeholders, namely our customers, partners in business transactions, residents of the local areas where we operate, and our shareholders.
In order to fulfill our management goal of becoming "A Corporate Group of Outstanding Value," we in the NCI Group shall resolutely meet all the challenges that come our way as we proceed to the next stage of our growth, and shall strive to continue to play a valuable role in today's society.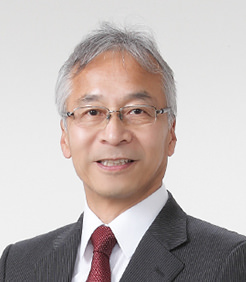 President and CEO
Tokio Matsuo