PO Stretch Films for Food Packaging
Hi-S New Clear Wrap
Product Summary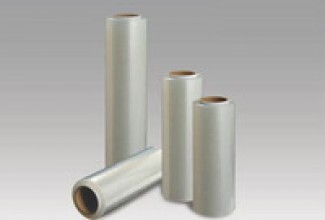 The product is a polyolefin-based stretching film having a three-layer structure that excels in heat sealing performance and is environmentally friendly.
The product freshly presents the crispness of food and its unclouded transparency directly conveys the "palatability." An easy-to-use product with superior stretching properties and self-adhesiveness.
Applications
For food packaging (Tray)
Type
Polyolefin (PO) system 3-layer film
Grade
NCW(For general)
NCW-K(For mushroom)
SCR(For hand wrapping use only)
Tel

03-5462-8205
Fax

03-5462-8274
Reception time Reception time 9:00〜12:00/13:00〜17:30
(Except Saturday, Sunday and holidays)
Please feel free to cantact us about our products and service through the contact form or phone/FAX.