Label Material
Laser Markable Label
Product Summary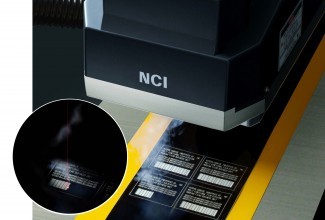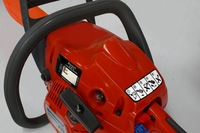 It is a material for manufacturing labels using laser beam. The label material is comprised of two layers of laminated films in different colors. The first layer (the surface layer) is ablated by laser beam, which allows the second layer to become visually recognizable and the information to be printed.
Because the laser marker device is capable of printing information and cutting the film into label shapes at the same time, you can print only required number of required labels. The product is a perfect tool for manufacturing authentication labels that requires individual information such as serial numbers, name plate labels and labels that keep process management and manufacturing history of products.
Type
Label Material for Laser Markable
Features
The product is a label material having superior durability and can be used in harsh indoor and outdoor environments.
Tel

03-5462-8205
Fax

03-5462-8274
Reception time Reception time 9:00〜12:00/13:00〜17:30
(Except Saturday, Sunday and holidays)
Please feel free to cantact us about our products and service through the contact form or phone/FAX.