Semiconductor mold cleaner
Compression Type Nikalet ECR-C
Electronic and Functional Products (Semiconductor Mold Cleaner)
Product Summary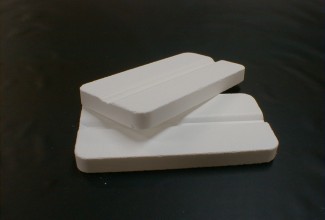 Melamine based cleaning resin developed for removing the stains and residues of epoxy resin caused during the production.
・Nikalet ECR-C SW7320 cleans the mold easily without metal mold being detached from machine, leading to an improvement in productivity.
・Nikalet ECR-C KU is used for the recovery of releasability after the cleaning.
Tel

+81-3-5462-8207
Fax

+81-3-5462-8273
Reception time Reception time 9:00〜12:00/13:00〜17:30 (Except Saturday, Sunday and holidays)
Please feel free to cantact us about our products and service through the contact form or phone/FAX.